Ferrari Roma

The Ferrari Roma represents the care-free and relaxing way of life that popularized Rome in the 1950s. This mid-front-engine grand tourer features an unparalleled synthesis of performance, elegance, and comfort. Read on to learn more about the excellence that is the Ferrari Roma.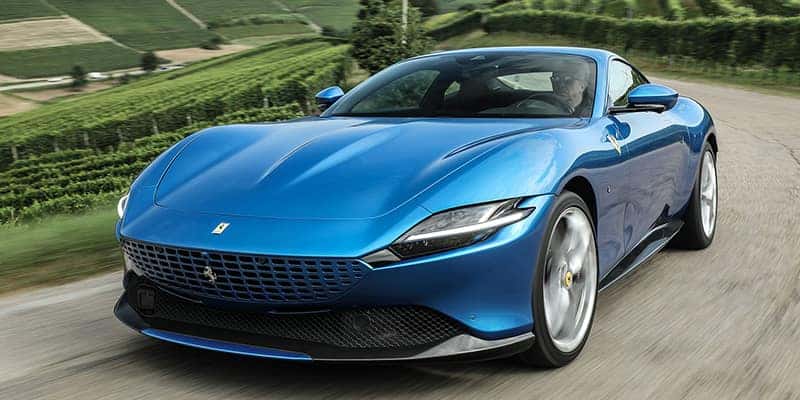 Every angle of the Ferrari Roma is enthralling, showcasing the care and craftsmanship that went into its design. The front looks sculpted from a single sheet of metal to create the uniform contouring of its signature shark nose, serving both its aesthetic appeal and aerodynamism.
The Roma's modernized tail end, with its minimalist yet iconic shape, lets everyone know you're driving a Ferrari. Rear twin taillights uphold practicality in design, yet are unmistakably characteristic. The Ferrari Roma has met the challenge of formal simplicity fused with elegance.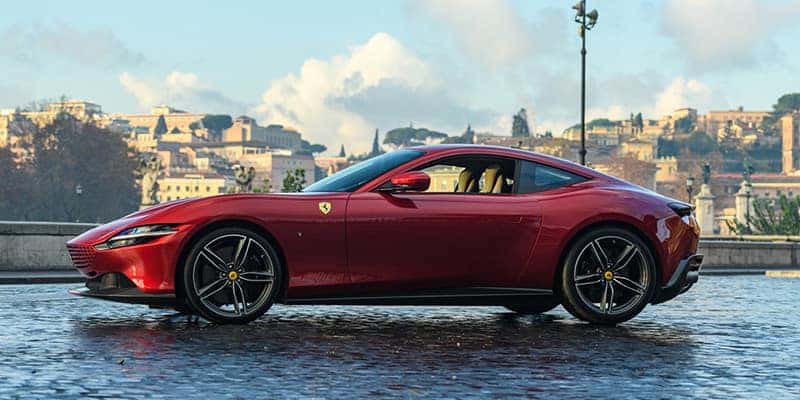 ---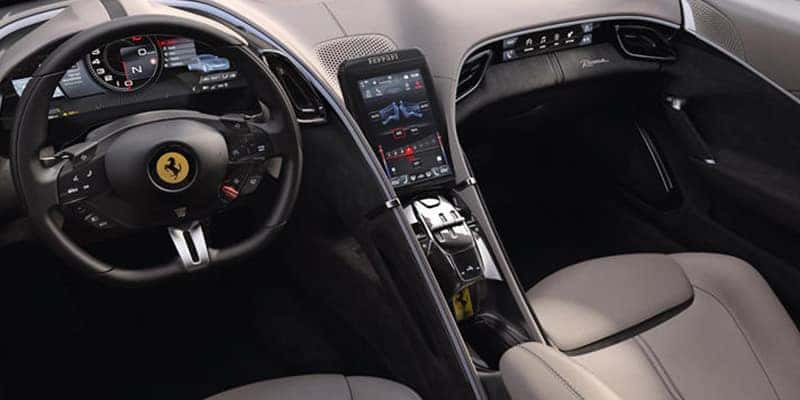 The Ferrari Roma interior, thanks to incorporated comfort and luxury benefits available along every inch, promise a superior experience. The Dual Cockpit concept has been modified to create two driver and passenger safety cells, ensuring you and your co-pilot are secure and comfortable when you hit the road.
Between its two handcrafted, ergonomically gorgeous seats rests a built-in 8.4-inch touch screen infotainment system offering the latest in digital technology. The interior is a sleek combination of functionality and elegance.
---

Perhaps the Ferrari Roma's greatest calling card beside its prominent elegance is the turbocharged V8 engine it's been gifted. At 612-hp, drivers are rocketed from 0-62 mph in just 3.4 seconds.
Come by Ferrari of Tampa Bay and try the Ferrari Roma out for yourself.
Not only do we have an additional full range of Ferrari vehicles for sale, but our highly trained financing professionals will ensure you receive the best possible rates on your loan.